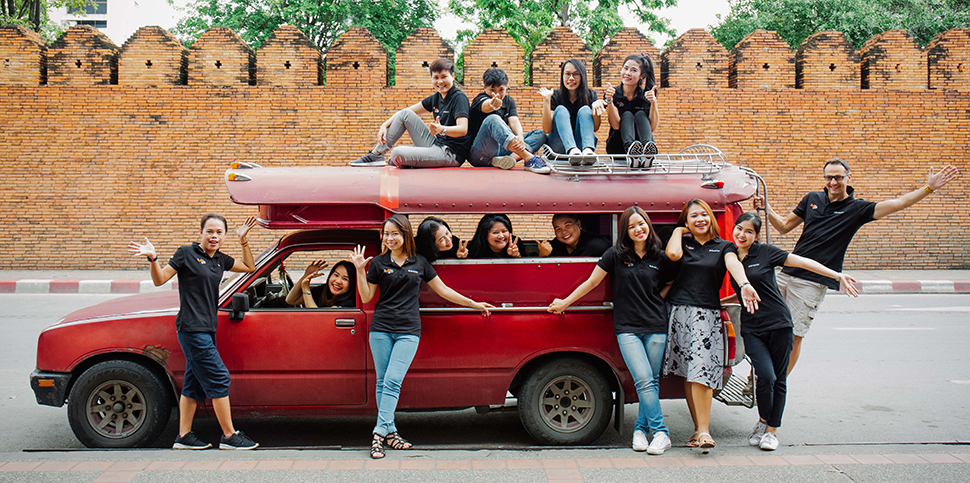 The Travel Hub staff
The Travel Hub team consists of both European and local staff with over 15 years experience operating tours and travel agencies in Thailand

Tour Planners


Tour Advisors


Office Managers and Admin


And just some of the guide team……



The Travel Hub business


1.
Travel Hub as a
Tour Operator
Travel Hub has been operating its own tours since 2006! All our own tours are privately escorted and run to exceptionally high standards. We have an experienced and long serving guide team and
knowledgable tour planners to help you choose or create a custom tour which suits your interests and budget.

2.
Travel Tub as a
Travel Agency
Travel Hub was first launched as a travel agency in 2005. We still maintain a thriving travel agency business and offer a full range of services. we now have two very convenient locations in Chiang
Mai at Thapae Gate and Chiang Mai Night Bazaar.

3.
Travel Hub as a
Tour Agency
Travel Hub is currently maintains contract agreements with more than 60 tour, activity and trekking operators. The activities we offer include tours, treks, adventure sports, dinner shows and cooking
classes. At Travel Hub, We have a policy of maintaining partnerships with tour operators that consistently provide a top level service.
We are fully licensed and bonded with the TAT (Tourist Authority of Thailand) to sell
our services via our website and to accept online payments. Our Licence number:
24/00209
For Travel Hub privately escorted tours we are a Tripadvisor 5 star rated company and have been
awarded the certificate of Excellence for 2108.